---
Virtuaalilentäjät - Finnish Virtual Pilots Association
Forgotten Battles Event
IL-2 Sturmovik: Forgotten Battles publishing event at Finnish Aviation Museum 21.03.2003
Virtuaalilentäjät - Virtual Pilots ry, association of Finnish WW2 online simulator pilots organized an event together with Ubi Soft Nordic to celebrate the publishing of the long awaited WW2 flight simulator IL-2 Sturmovik: Forgotten Battles.
The simulator featured, for the first time ever in an flight simulator, the Finnish front . Also the Pearl of the Skies, our longed Brewster B-239 fighter, made its debyt on flight simulators. Not to mention the Finnish map, towns, other Finnish aircraft, campaigns and so on. Never before the Finnish-Russian front had been so thoroughly presented in commercial flight simulator.
Therefore we felt this was good chance to promote flight simulators, "virtual aviation", and especially let people know how we can really recreate Finnish aviation history on the computers. Ubi Soft Nordic appreciated our suggestion to arrange an event about Forgotten Battles, with the association press relations manager & historician Jukka "Grendel" Kauppinen starting to pull the various strings and ideas together, Ville "Camouflage" Pitkänen taking the task of telling about the Finnish participation and Katja Kokko from Ubi Soft Finland handling the surprisingly huge task at Ubi's end.
Together with Ubi Soft we invited Finnish press, television, flight simulator enthusiasts and World War II veterans to see what the flight simulators have to offer today.
Ubi Soft handled most of the invitations, including the mailed invitations to the war veterans, and rent/buffet arrangements while Virtual Pilots concentrated on creating the programme for the event.
We hoped there would be at least some people, so we wouldn't need to talk to just empty chairs. The invitations had been well received, though. We had prepared for possibly 100 people - but well over 200 turned in! Even the Finnish World War II pilots association, Pilvenveikot, was there with stenght equal to almost three schwarms, of which we were very happy. So the simulator event turned out to be a surprising success! Very big thanks to all who came - your participation made all the trouble we've had worthwile!
Very special thanks to the following people who helped to arrange the event:

Oleg Maddox and Maddox Games team - for your simulator, for your help and for making the surprise greeting video.
Ubi Soft Nordic - especially Katja Kokko and Soren Lass for supporting making this happening possible.
Juri Lumenko - for hardware
Matti Yrjölä - for hardware and photographing
Raimo Korpi - for hardware and photographing
Ville Pitkänen - for hardware and the demonstration
Pekka Potka - for photographing
Sami Kukkonen - for hardware
Sakari Rantanen - for vehicle and video operations
Finnish Aviation Museum for the keen interest on flight simulators and supporting this event

Jukka O. Kauppinen, Virtuaalilentäjät - Finnish Virtual Pilots Association press relations
Press photos available from print / online media - Click here for press photo archive
---
Welcoming the guests
One of the most touching visits: ms. Kaukoranta had brought his husband, war pilot Antti Kaukoranta to the event. Mr. Kaukoranta couldn't move much anymore, couldn't talk - but his eyes, his smile - how they were shining while listening and while the Virtual Pilots talked with them in lenght. If anything this event was worthy just because we could offer the old couple an interesting experience, of what they kindly thanked and were thorougly amazed how something like this can be created.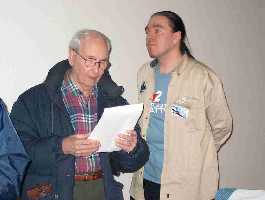 Viljo Lehtinen, Blenheim bomber's radio operator/machine gunner with Jukka "Grendel" Kauppinen, Virtual Pilots press relations & historician.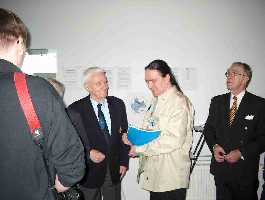 Hemmo Leino, Morane Saulnier / Messerschmitt 109 fighter ace brings gifts: the proof read version of the interview made with him. This very knowledgeable, lovable gentleman is one of the finest "goldmines" of aerial warfare history we've met. He recently sold his two companies away, after working continuously in business thoroughly to the fine age of 80+.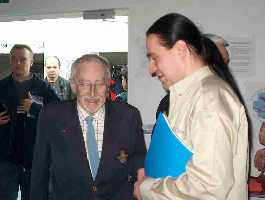 Jukka Kauppinen welcomes Kullervo "Kude" Virtanen, one of the most skillful and unique Finnish pilots of the war. "Kude" was very renowned reconnaissance pilot, who flew around 150 combat missions with the Soviet war booty bomber Pe-2. Mr. Virtanen was one of the most instrumental "weapons" of Finland in stopping the Soviet offensive of 1944 by photographing the Soviet offensive positions and that way enabling to plan counterattacks and artillery / bomber strikes at the massing Soviet units.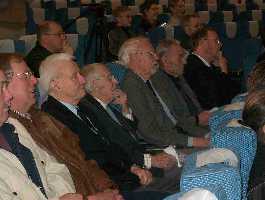 The "ace row": (begins from third face left:)
Hemmo Leino, fighter ace (MS 406, Me 109)
Kullervo Virtanen, Pe-2 recon pilot
Kyösti Karhila, fighter ace (Curtiss Hawk, Me 109)
Aimo E. Juhola, Pe-2 recon pilot.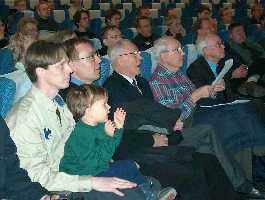 Virtual Pilots' vice president Sami "BlauKreuz" Kukkonen and his junior pilot. A real "gentleman of the old times", Junkers Ju 88 bomber bombardier mr. Martti Uotinen third from the left and aviation historician Carl-Fredrik Geust in the right.
You'll find more information and interviews of these gentlemen from the Aviation History section of Virtual Pilots web site.

Kullervo "Kude" Virtanen - The Recce Pilot
Hemmo Leino - Piloté par Hemmo Kullervo LEINO 11 victoires
Aimo E. Juhola - recce pilot at Virtualpilots.fi
Curtiss Hawk piloté par Kyösti KARHILA
Kyösti Karhilan haastattelu at Virtualpilots.fi
Karhilan Curtiss
Kyosti Karhila in Dogfight Over Gulf of Finland
Viljo Lehtinen - the Blenheim gunner at Virtualpilots.fi
---
Beginning the demonstration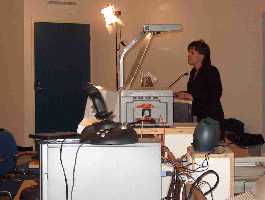 Katja Kokko, Ubi Soft Nordic, welcomes the visitors and the veterans.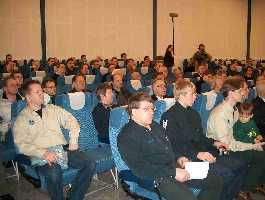 Early on theere was still empty seats. As more people arrived in middle of the show people had to keep on standing on the sides.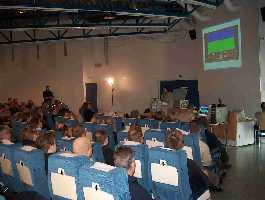 Jukka "Grendel" Kauppinen begins the event with a brief walkthrough of flight simulator history, from the first simulators of early 1980s to Forgotten Battles.
Jukka Kauppinen's, CO of the virtual online squadron VirtuaaliLentoLaivue Icebreakers, opening speech in Finnish:
Simulaattori-ilmailu on viimeisen kahden vuosikymmenen kuluessa kehittynyt vaatimattomasta, yksinkertaisesta leikistä tehottomilla kotimikroilla jo varteenotettavaksi ilmailun muodoksi. Ensimmäisen vuosikymmenen, noin vuodesta 1980 vuoteen 90, aikana edistysaskeleet olivat tuntuvia mutta kuitenkin nykypäivän valossa rajoittuneita. Kotitietokoneiden teho oli riittämätön todellisen ilmailun kantilta; lentokoneet olivat usein kuin painovoimageneraattorilla ja rakettimoottorilla varustettuja tiiliä ja fysiikkamallinnus oli olematonta. Todentuntu oli vähäistä - mutta sen piti riittää, kun parempaakaan ei ollut. Pelit, joissa horisontti oli tasainen viiva kaukaisuudessa, joissa viivan yläpuolella oleva sininen kuvasi taivasta ja vihreä maata, muuttuivat hiljakseen peleiksi, joissa ensin ruudulla liikkuvan möykyn tunnisti lentokoneeksi, sitten siitä erotti jo yksityiskohtia, tunnuksia, ohjainpintoja, nykyään jopa niittejä. Simulaattorien realismi, fysiikkamallinnus, lentokoneiden käyttäytyminen eri lentotiloissa, aseiden ja ammusten mallinnus; myös nämä ominaisuudet ovat kehittyneet samassa suhteessa.

The presentation slideshow 1

Some of the photos (C) MiGMan's Flight Simulator Museum

Tänään tilanne on se, että ilmailua voi harrastaa jopa kotitietokoneella; vaikka ei osaisi todella lentää ja ilman lentolupakirjaa. Simulaattori-ilmailu on edullista, sitä voi harrastaa koska tahansa, kesät talvet. Moni tosi-ilmailijakin viihtyy talvisin simulaattorin ääressä, nauttien lentämisestä kun omaa konetta ei saa ilmaan. Simulaattoreilla lentävät tänään niin alan ammattilaiset kuin harrastajat, ja niiden tarjonta yltää monipuolisesti purjekonesimulaattoreista laajoihin siviilisimulaattoreihin, joilla voi lentää vaikkapa matkustajakoneella Helsingistä Tokioon. Sotilaskonesimulaattoreilla voi puolestaan palata vaikkapa ensimmäisen tai toisen maailmansodan ilmataisteluihin, vierailla Vietnamin taivaalla tai kokea sekä tämän päivän että huomisen ilmataisteluja.

Simulaattorit ovat kehittyneet osaksi ilmailuharrastuksta, joka on joillekin sen tärkein, toisille täydentävä muoto. Kokeneet hakevat niistä omia elämyksiään; nuorisolle ne voivat olla puolestaan nykypäivän lennokkikerhojen vastine tai niitä täydentävä ilmailun muoto. Simulaattoreista löytää myös ilmailukokemuksia, jotka voivat toimia katalyyttinä myöhemmälle ilmailuharrastukselle.

Niinpä tänään ilmailua harrastaa kokonainen sukupolvi, jonka ehkä aktiivisimmat ilmailukokemukset tapahtuvat ympäristössä, mitä ei kaksi vuosikymmentä sitten voitu kuvitellakaan. Aiemmin sotalentäjien, läsnäolevien Pilvenveikkojen, teot ovat tulleet monille tutuiksi vain kirjojen kautta ja joskus kiertävien tarinoiden kautta. Niiden tuottama innoitus on ollut virike myös monille meistä. Niiden innoittamana ihmiset katsovat litteää näyttöä ja istuvat tuolillaan, mutta kokevat samalla myös väkeviä ilmailukokemuksia. Niiden innoittamana monet ovat innostuneet myös todellisemmasta ilmailusta, opiskelleet sitä, tutkineet ilmailuhistoriaa, osallistuneet veteraanitoimintaan, jopa hankkineet lentolupakirjan.
After the initial "briefing" Forgotten Battles demonstration video was shown, with a little surprise coming next:
The 1C: Maddox Games team had prepared a video greeting, which was received very warmly, for the Finnish audience.
"From Russia with love" - Thanks to Maddox Games, too!

The planned demonstration took "a while" longer than anticipated and Jukka Kauppinen had to cut it at 40 minutes to let us step into the next part.
---
The Finnish participation in IL-2 / Forgotten Battles
Ville Pitkänen | "Camouflage LLv34" presented us the history and participation of the Finnish virtual pilots and LLv34 on the making of IL-2 and Forgotten Battles.
IL-2: suomalainen kädenjälki
IL-2: the Finnish participation in the project

Allaoleva esitys PowerPoint-esityksenä jpg-kuvien sijaan.
The presentation below as PowerPoint-show instead jpg images. Mistä kaikki alkoi?

Ideointi ja suunnittelu

IL-2 betatestaus

Forgotten Battlesin ideointi ja kehitys

Forgotten Battlesin betatestaus

Lopputulos

Kritiikki
---
Having a break and buffet
Kullervo "Kude" Virtanen and Viljo Lehtinen.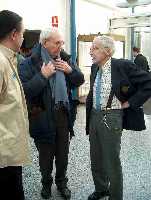 Jukka Kauppinen, Viljo Lehtinen and Kullervo Virtanen.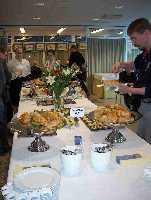 Ubi Soft Nordic had kindly arranged a buffet, with snacks and drinks.
---
Aviation historician Carl-Fredrik Geust
The famous aviation historician and author Carl-Fredrik Geust provided us with an insight into the pilot training in real life through series of Russian war time films.
Geust has authored such books as: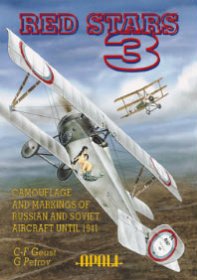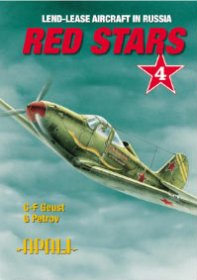 Many thanks to mr. Geust for participating and offering such interesting insight!
---
Young and old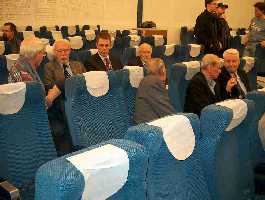 Finnish Virtual Pilots Association chairman Timo "Kossu" Niiranen bracketed by Kyösti Karhila and Kullervo Virtanen. Aimo E. Juhola, Jaakko Hillo and Hemmo Leino in front row.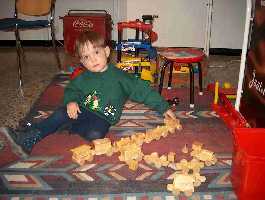 And BlauKreuz junior.
---
Veteran pilots receive parting gifts
Ubi Soft Nordic presented own game and Forgotten Battles t-shirt to the remaining veterans in the end of the show. Jaakko Hillo, Hemmo Leino, Kyösti Karhila and Aimo E. Juhola can now test their flying skills in slightly safer environment than during the war years.
---
Signature times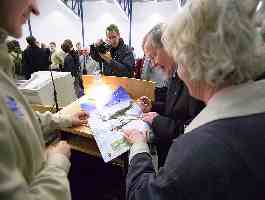 Antti Kaukoranta signing the Forgotten Battles poster.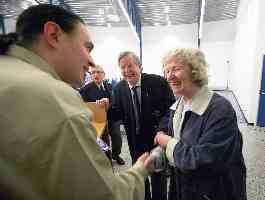 Jukka "Grendel" Kauppinen exchanging warm greetings with mrs. and mr. Kaukoranta.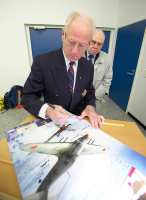 Martti Uotinen, Junkers Ju 88 bombardier.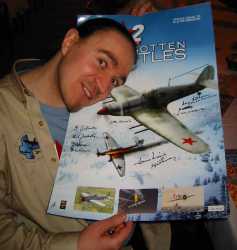 To be framed: Grendel with signed Forgotten Battles poster. Includes signatures from:
Martti Uotinen
Aimo E. Juhola
Kullervo "Kude" Virtanen
Viljo Lehtinen
Hemmo Leino
Kyösti Karhila
Aarre Kähkönen
Antti Kaukoranta
---
Peek to the museum
---
Evening snack to celebrate the successful event
The evening ended with happy Virtual Pilots, Carl Geust and other people interested about virtual aviation packing into Cantina West restaurant for debrief and more discussions about both virtual and real life aviation.
---
Credits
(C) Virtuaalilentäjät - Finnish Virtual Pilots Association 2002
Article by Jukka O. Kauppinen "Grendel from VLeLv Icebreakers".
Photos by
Raimo Korpi "RaimoK".
Pekka Potka "Murmur".
Kimmo Veijalainen
More good pictures and tales of course welcome.
For more historical aviation and virtual flying related stories visit Virtuaalilentäjät ry Aviation History section and Articles and photo reports page.
Viimeksi muokattu: 2003-03-24 22:12