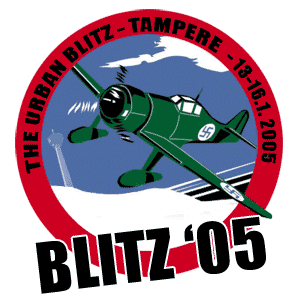 Urban Blitz 2005
Tampere 13-16.1.2005
BLITZ 2005 IS OVER
What was it about? The famous Urban Blitz, the winter edition of the Nordic Euro Convention Mosquito Meeting. But with no mosquitoes - instead we have freezing winter mixed with hot sauna and loud dweebs. Get to meet the other dweebs of the skies and share your tactics and drinks!

The traditional 8th annual Blitz is arranged by Virtuaalilentäjät / Finnish Virtual Pilots Association. In the meeting you have a possibility to fly with the best, the ugliest and the most modest real-life fighter pilots and to join real-life activities with real-life people!

You can watch the Urban Blitz'05 photo report by clicking this link!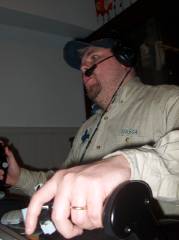 Viimeksi muokattu: 2006-02-07 22:39