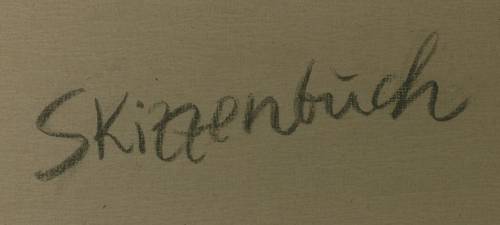 Skizzenbuch - Sketchbook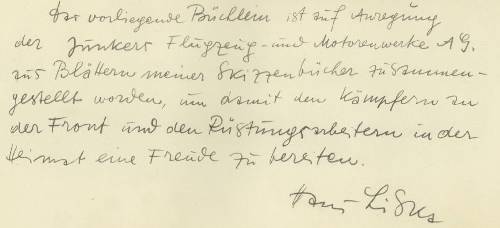 Upon the suggestion of the Junkers Airplane and Motor Company this booklet was assembled from pages of my sketch-books, for the enjoyment of the fighters at the front and the armament workers at home.
The book at your hands has been arranged from pages of my sketch booklet by encouragement of the Junkers Flugzeug und Motorenwerke AG, to please the frontline fighters (soldiers) and the workers of the weapon factories in the homeland.
Hans Liska


Presented by the Junkers aircraft and engine works cooperation.


Copy and offset printing Carl Werner, Reichenbach i.V. 1942.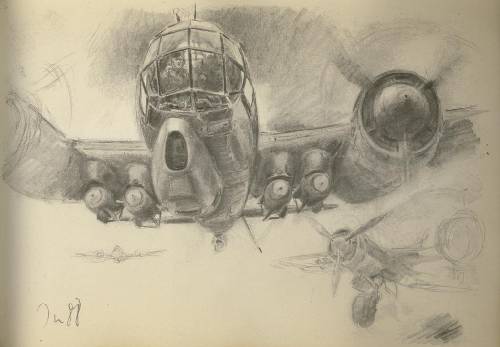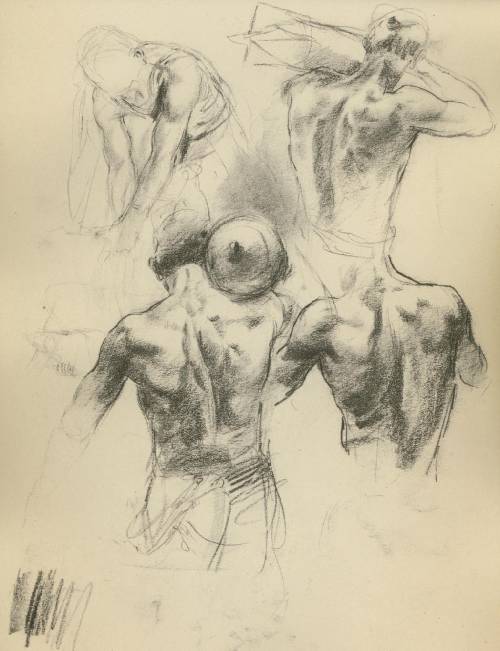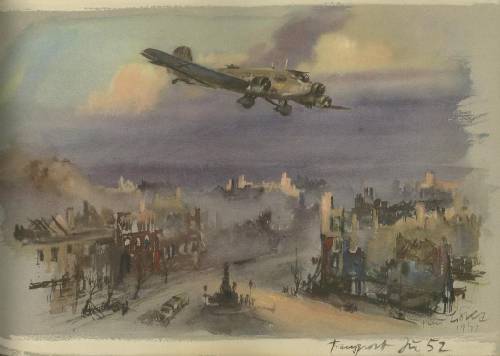 Transport Ju52.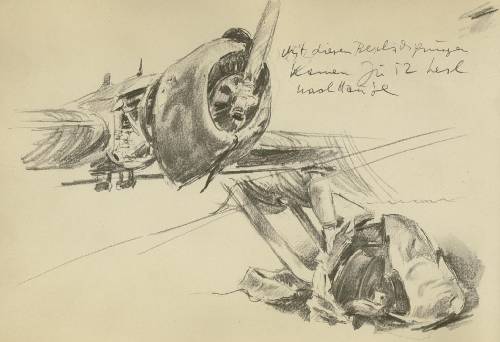 Ju 52i-s returned home safe with such damages.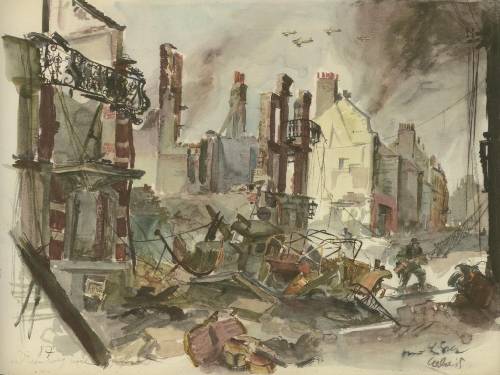 (lower left corner) Ju 87 on their way to (unreadable).
(lower right corner) Calais.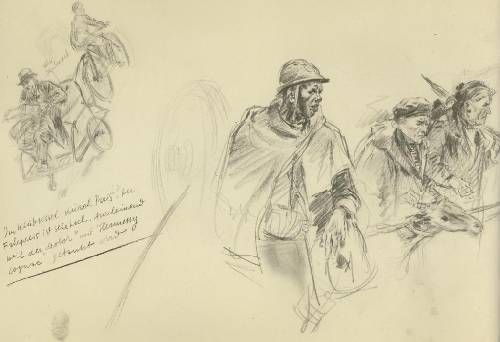 With the lounge chair through Paris! The fare is big, apparently the "engine" is running on Hennessy Cognac.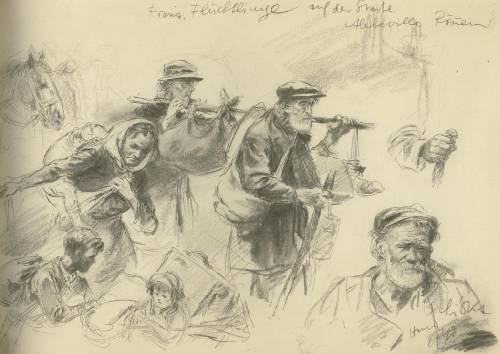 French displaced persons on the street between Abbeville and Rouen.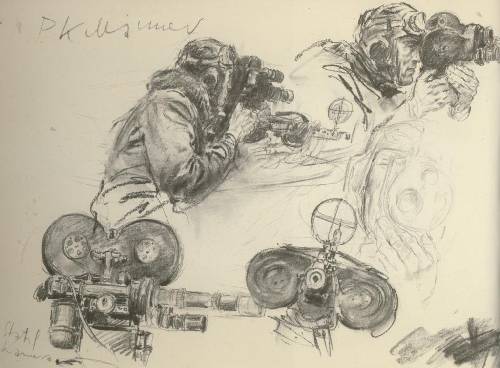 [PK = Propaganda unit].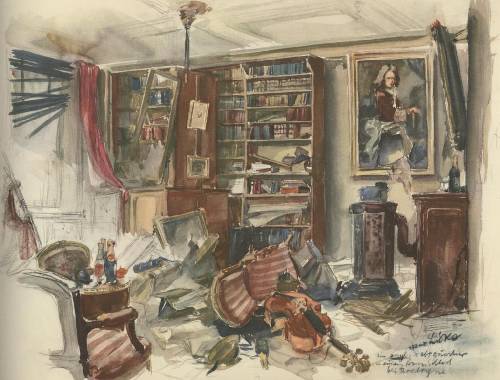 An englisch (unreadble) in a france château nearby (name of a city).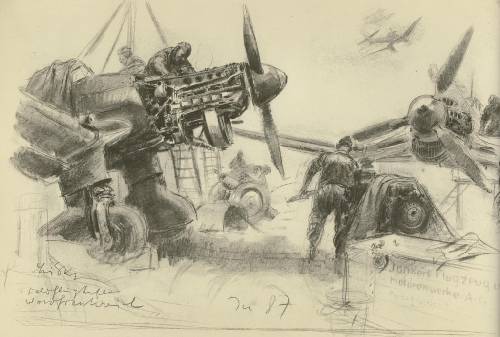 Airfield.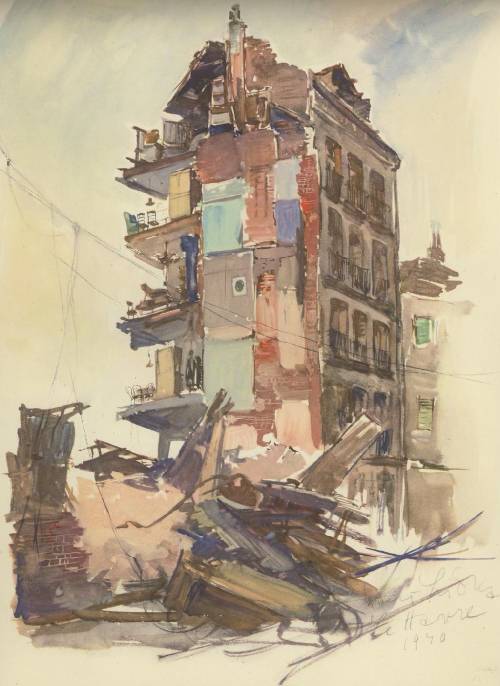 Le Havre 1940.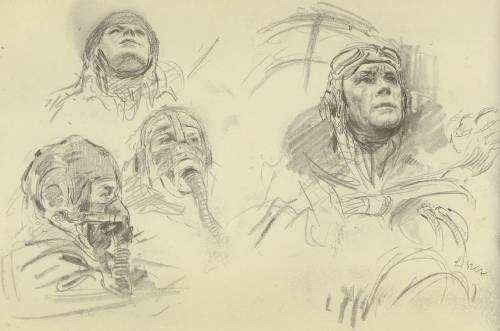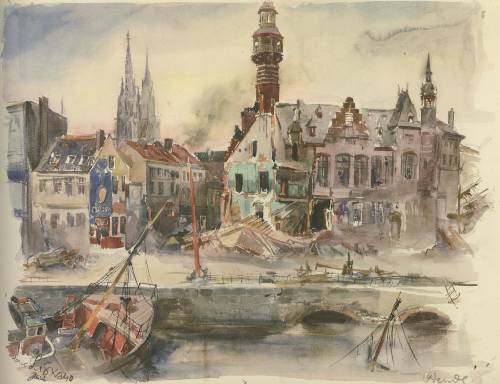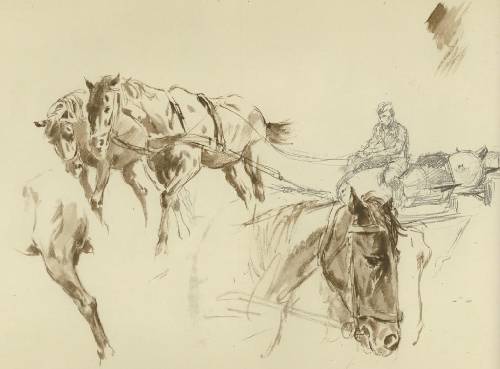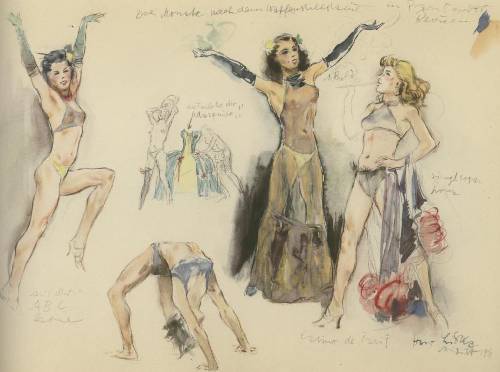 Two month after ceasefier in (unreadable) revues.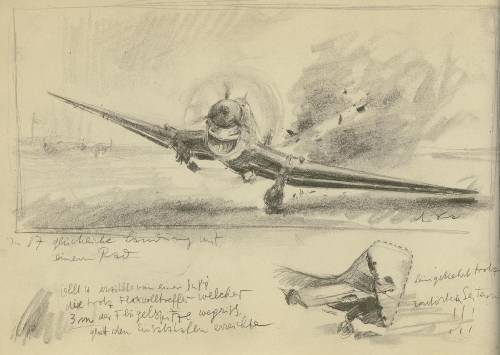 (below the drawing) Ju87 successfully landed with just one wheel.
(lower left corner) Lieutenant H. told us about a Ju 87 which reached the airport base safely after a direct flak hit cutting off 3 metres of the wingtip.
(lower right corner) Returned home despite destroyed vertical tail.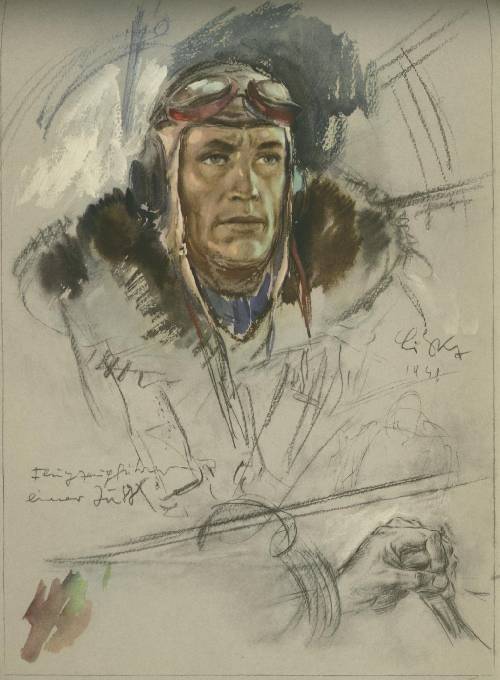 Pilot of a Ju 88.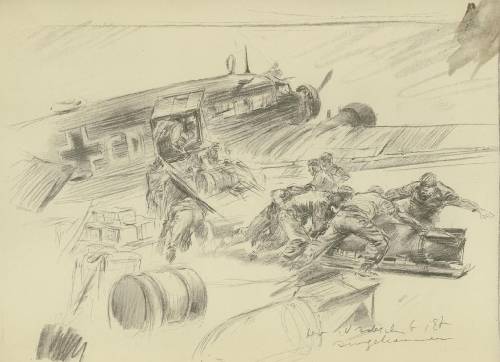 Fresh supply has been received.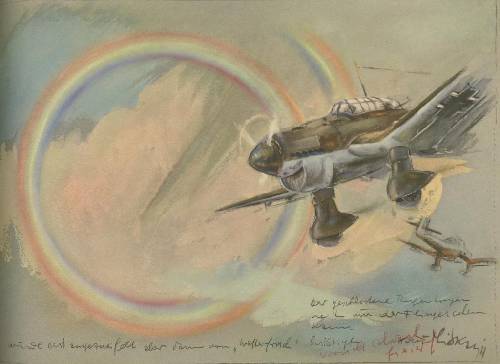 (lower right corner) The closed rainbow just as an aviator can see him.
(at the bottom) Was contested in the beginning but confirmed by the "Wetherman"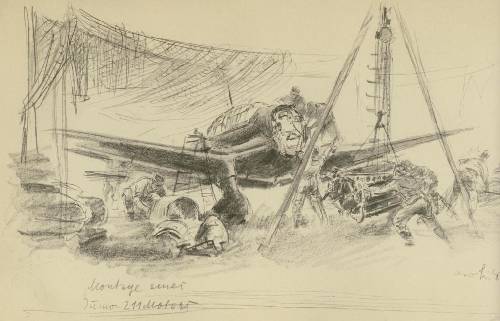 Assembling of an Jumo 211 engine.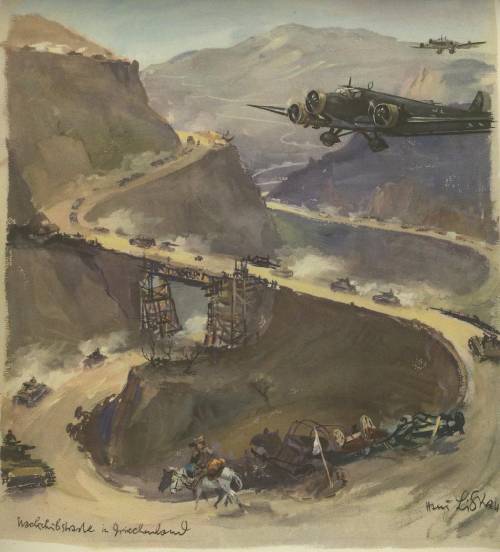 Road with supplies in Greece.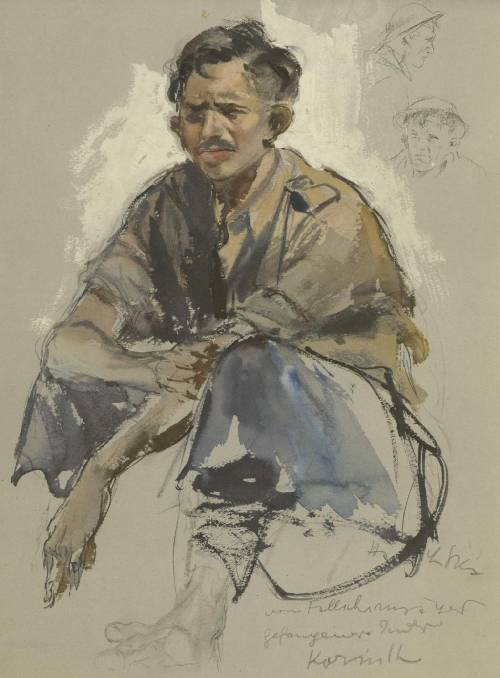 Indian captured by paratroopers. Corinth.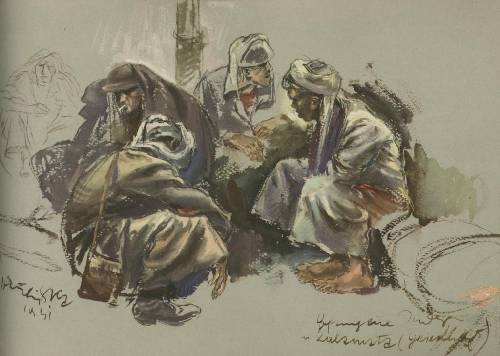 Captured Indians in Kalamata Griechenland.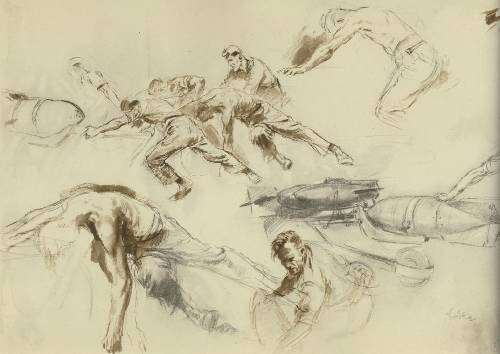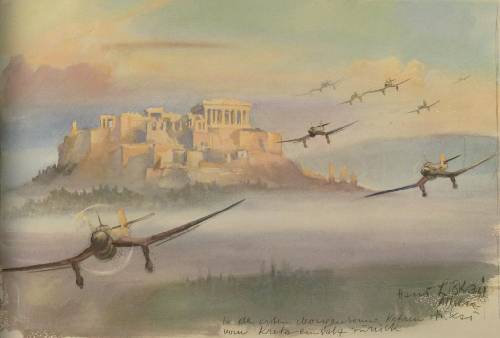 Stukas returning back from their mission at Crete in the first morning sun.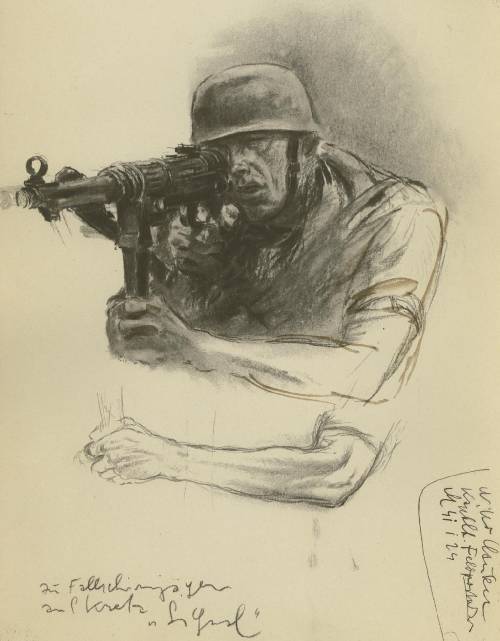 [...]Paratroopers at Crete "(unreadable)".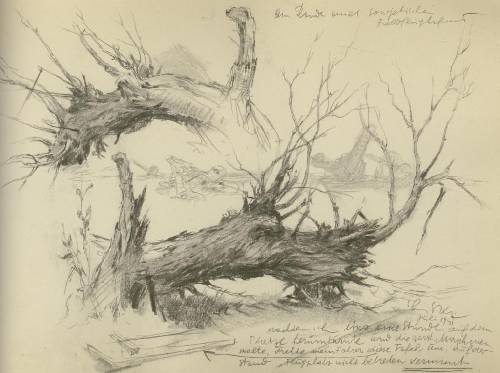 (upper right corner) At the edge of a soviet airfield.
(lower right corner) After prowling around at the Airfield for about an hour and drawing the destroyed aircrafts, my driver turned around this board labelled with "Do not enter the airfield - mined".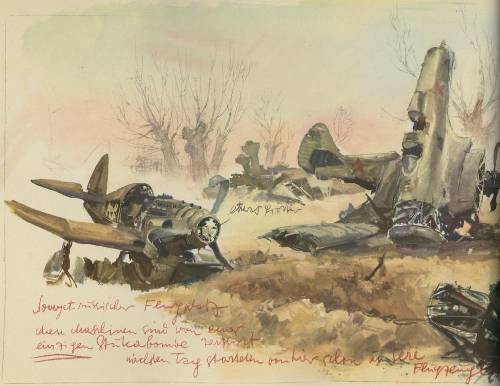 (middle) Bit larger.
(bottom) Soviet russian Airfield These aircraft are destroyed by a single Stuka bomb. At the next day our planes took off from this airfield.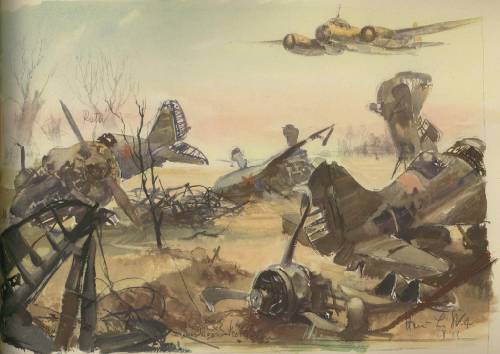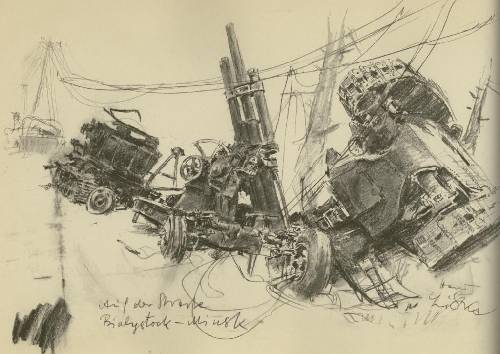 At the street from the city of Bialystock to the city of Minsk.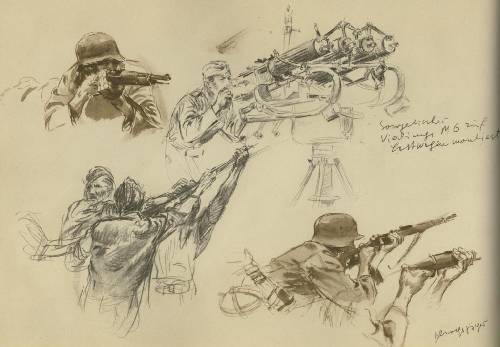 (right side) Soviet quadruplet MG mounted at a truck
(lower right corner) Mountain infantryman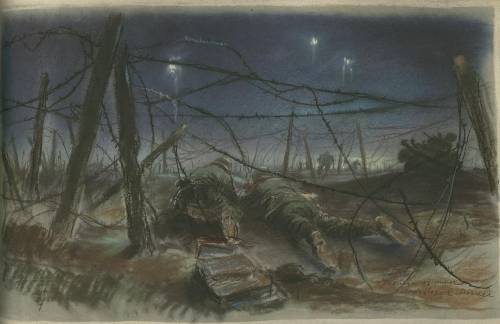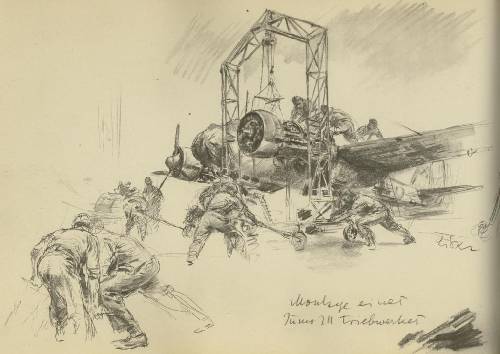 Assembling of an Jumo 211 power plant.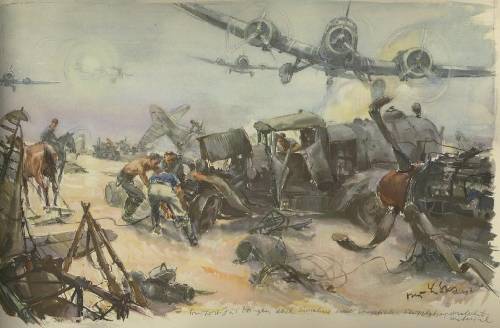 After the occupation of a soviet airfield supplies were brought by Transport Ju(nkers).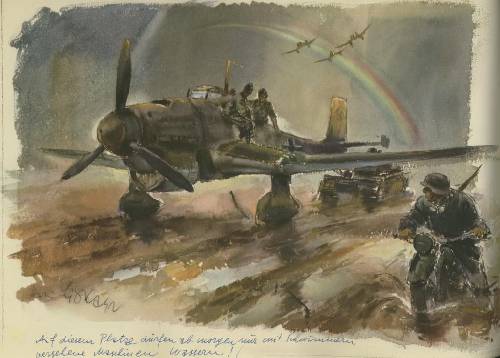 At the next day only planes which are equiped with floats are allowed to splashdown at this airflield!.